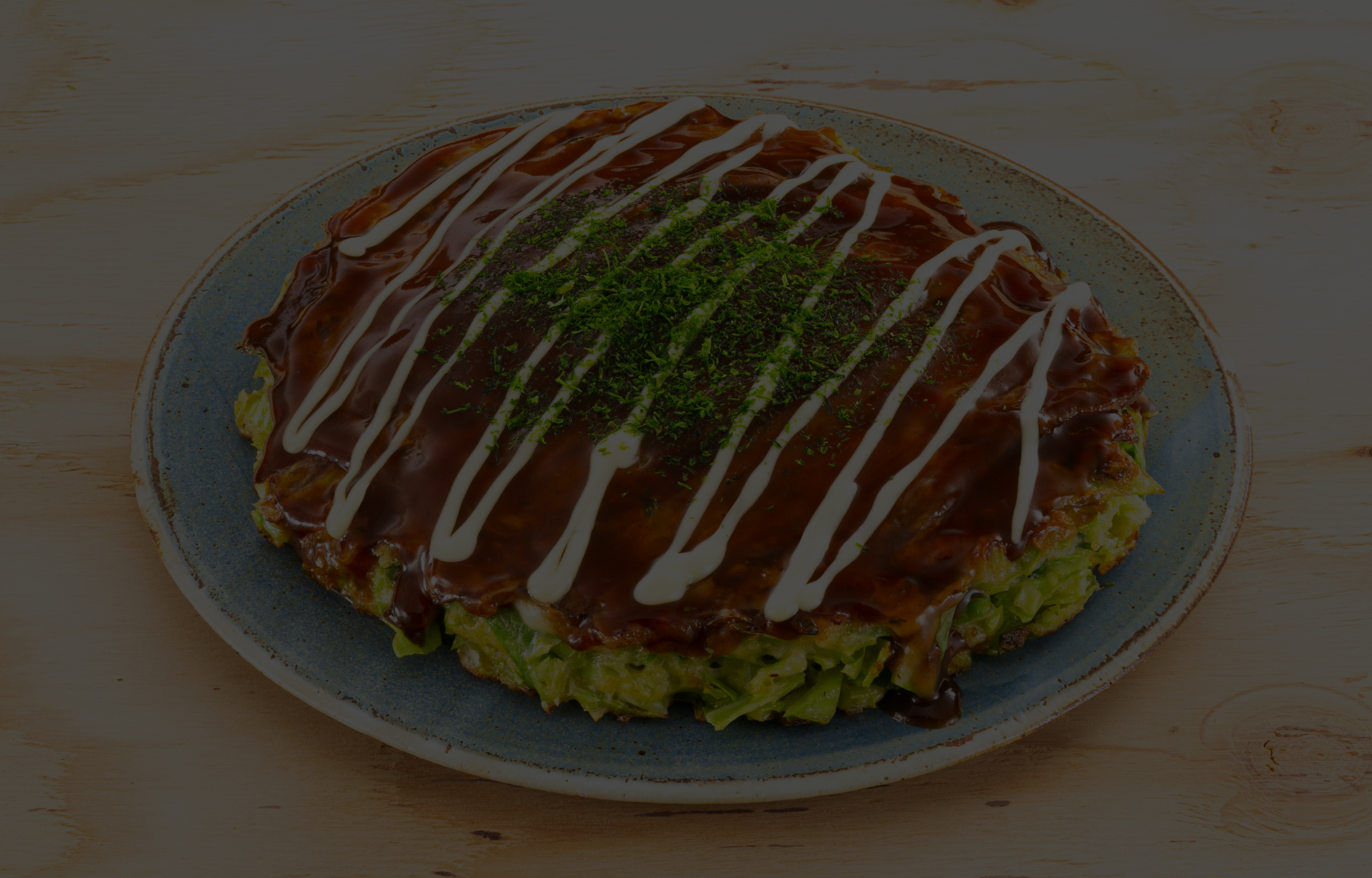 Otafuku Sauce Recipe Contest
Free Otafuku Sauce products for 100 product testers who can help us with promotion!
Japanese sauce company Otafuku Sauce, Inc. is getting ready to re-release the export version of its famous "Okonomi Sauce", and is looking for 100 foreigners living in Japan who are interested in product testing Okonomi Sauce.

The job of a product tester: Using your personal Instagram account, post photos of a dish you made with Okonomi Sauce (if possible, together with the Okonomi Sauce product), along with comments and some details about the recipe, plus the hashtags #CookingWithOtafuku and #PR.

Applicants must be currently living in Japan, must be following the official Otafuku Sauce account @otafuku_global, and must be using a public Instagram account. You can post as many times as you like during the contest period. Posts must include an English description. Prizes will be given for the best dishes.

If you wish to apply to be a product tester for Otafuku Sauce, Inc., follow the link to the application form at the bottom of this page. Selected applicants will be notified and will then be sent the product to test.

In addition to product testing, we are looking for motivated individuals to help spread the word about Otafuku products and recipes by becoming an "Otafuku Ambassador"! You'll receive Otafuku products every month, and will help share news and product information in addition to participating in limited events.
Inquiries
Please send questions to support@japanspark.com
It may take us two or three business days to respond.
More dishes that Okonomi Sauce pairs well with!
Okonomiyaki

Hamburger

Chicken doria
Product tester application period

July 31 – September 7, 2020 (dates subject to change)

Maximum number of product testers (subject to change)

100

Selection of product testers and shipping

early September 2020

Applicants must have one of the following nationalities

Due to the export product being limited to certain markets, product testers must have one of the following nationalities. If you do not belong to one of these nationalities, regrettably we are unable to accept your application for this particular project.

(any country in Europe), Australia, Canada, China, Hong Kong, Indonesia, South Korea, Malaysia, Mongolia, New Zealand, Philippines, Singapore, Taiwan, Thailand, United States, Vietnam

Prizes

"Otafuku Sauce" Prize (5 winners)

Special invitation to an Okonomiyaki cooking class and taste-testing

This event will include an okonomiyaki cooking class and taste-testing of dishes made with Otafuku Sauce products. It will be held at Otafuku Sauce's Tokyo headquarters (5-6-11 Kiba, Koto-ku, Tokyo; 5 minutes from Kiba Station on the Tozai Line).

Event schedule: The date will be decided based on the current novel coronavirus situation and participants' schedules.

*Transportation costs to the event are to be borne by each participant. In the case that a winner is unable to attend the event, substitution for a different prize will be made.

"Recipe" Prize (3 winners)

BRUNO Compact Hot Plate

With over 1.9 million units sold worldwide, this popular hot plate is perfect for cooking for two or three, and is versatile enough to be used for both everyday cooking and when entertaining guests. Its eyecatching design inspired by enamelled cast iron makes it a stylish adornment to your dining table.

*(Color cannot be specified.)

Sponsored by IDEA INTERNATIONAL CO., LTD.
Bruno Hot Plate product page (Japanese)
IDEA International on social media (Japanese)

"Sharing" Prize (10 winners)

Assorted set of Otafuku Sauce products

These limited and select products from Otafuku Sauce will take your okonomiyaki to the next level!

The assorted set includes:

1 Okonomiyaki Kodawari Set (2 servings)
1 Hiroshima Okonomiyaki Kodawari Set (2 servings)
1 Hiroshima Limited Okonomi Sauce (300 g)
1 Package of dates (150 g)
1 Otafuku Sauce Deluxe Pitcher
Sorry, but we are no longer accepting applications for the Otafuku Sauce Recipe Contest
About Otafuku Okonomi Sauce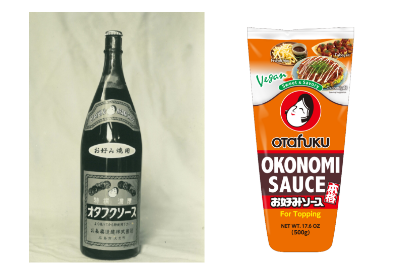 Otafuku Sauce, Inc. began selling Worcestershire sauce in 1950, but entering the market after the competition meant that its product struggled to gain share. That's when the company decided to talk to an okonomiyaki restaurant and develop a sauce to meet their needs. The company made the sauce thick so it wouldn't run off the okonomiyaki or soak down into it. It was slightly sweet rather than salty, and not very acidic, making it go down easy even as a topping on hot foods. This was the birth of Okonomi Sauce.
Okonomi Sauce is a blend of around 20 different kinds of spices with a wealth of fruits and vegetables. This is a mellow sauce characterized by a sweet and rich flavor, created from carefully sourced dates. Its use is by no means limited to that of a topping for okonomiyaki – it can be added to a wide range of dishes for extra flavor. Try it with a few of your favorite dishes and you're sure to discover a new blend of flavors!
Why Otafuku Okonomi Sauce Tastes Different
Mildly sweet taste that is both low-sodium and low-acid

careful selection of delicious fruits and vegetables and rich seasonings, and making the sauce exceedingly low-sodium and low-acid results in a mild taste that brings out the flavor of each ingredient.

Dates, the secret to sweetness

Grown in the Near and Middle East, dates bring out the characteristic umami and complex sweetness of Okonomi Sauce.

Only the best ingredients selected

Without sacrificing any flavor, this Okonomi Sauce has:
- No MSG
- No high-fructose corn syrup
- No caramel coloring
- No hydrolyzed soy protein
About Otafuku Sauce Co., Ltd.
(オタフクソース株式会社)
In 1922, one young man began selling Japanese sake and soy sauce at a small store by the name of "Sasaki Shouten." That young man was the founder of our company, Seiichi Sasaki. In 1938, Sasaki began to develop "koji" (a kind of rice malt) and began to make his own recipe for vinegar. He hoped that the vinegar he produced would bring a smile to everyone's face. This was the birth of "Otafuku Vinegar."
At that time, the fall out of the atomic bomb had destroyed the City of Hiroshima and the people had to start rebuilding the city once again. Despite the damage much of the city had sustained, Sasaki was unwilling to compromise his belief that the food you give to the members of your community should not be made from damaged materials. In fact, he continued production without changing his own motto, "Put everything you've got into each drop." He did his best to make safe and delicious products that people could eat without worrying.
Even today, we do our best to give joy to others and bringing a smile to our customers' faces just as our young founder did then.
Terms and Conditions
Please read the following Terms and Conditions before applying to be a product tester for this campaign.
Participants for this product testing campaign will be considered to have agreed to these Terms and Conditions.
How to apply to be a product tester Application period: July 31 – September 7, 2020. (Subject to change) Maximum number of product testers (subject to change): 100 Selection of product testers and shipping: early September, 2020 Selected applicants will be contacted individually and sent the Otafuku Sauce product for using in the contest. Conditions to Apply Applicants must be living in Japan and have one of the following nationalities: (any country in Europe), Australia, Canada, China, Hong Kong, Indonesia, South Korea, Malaysia, Mongolia, New Zealand, Philippines, Singapore, Taiwan, Thailand, United States, Vietnam Applicants must be using a public Instagram account. Applications are limited to once per person. When applying to be a product tester, you must follow the official Instagram account of Otafuku Sauce, Inc. (
@otafuku_global
) and sign up for a Japan Spark account. Selected product testers must post at least one "recipe photo" (of a dish). Applications that impersonate another person or company/organization using their name, etc., and applications containing false information will be invalid. Other Product testers will be chosen by selection. Please note that applicants who are not selected will not be contacted. We cannot answer questions about the selection results. Applicants notified that they have been selected as a product tester must respond with their shipping address within 3 days. After that time, or if there is a problem with the shipping address or the applicant is not available to receive the package for an extended time, the status of product tester shall be invalidated. Product tester privileges cannot be transferred, exchanged, or sold to any third party. How to Post Recipe Photos Valid period: September 7 – November 30, 2020 (subject to change) Prizes "Otafuku Sauce" Prize (5 winners) Special invitation to an Okonomiyaki cooking class and taste-testing This event will include an okonomiyaki cooking class and taste-testing of dishes made with Otafuku Sauce products. It will be held at Otafuku Sauce's Tokyo headquarters (5-6-11 Kiba, Koto-ku, Tokyo; 5 minutes from Kiba Station on the Tozai Line). Event schedule: The date will be decided based on the current novel coronavirus situation and participants' schedules. Transportation costs to the event are to be borne by each participant. In the case that a winner is unable to attend the event, substitution for a different prize will be made. "Recipe" Prize (3 winners) BRUNO Compact Hot Plate With over 1.9 million units sold worldwide, this popular hot plate is perfect for cooking for two or three, and is versatile enough to be used for both everyday cooking and when entertaining guests. Its eyecatching design inspired by enamelled cast iron makes it a stylish adornment to your dining table. (Color cannot be specified.) "Sharing" Prize (10 winners) Assorted set of Otafuku Sauce products These limited and select products from Otafuku Sauce will take your okonomiyaki to the next level! The assorted set includes: 1 Okonomiyaki Kodawari Set (2 servings) 1 Hiroshima Okonomiyaki Kodawari Set (2 servings) 1 Hiroshima Limited Okonomi Sauce (300 g) 1 Package of dates (150 g) 1 Otafuku Sauce Deluxe Pitcher Special Prize (10 winners) ¥1000 QUO card This gift card can be used at close to 60,000 stores in Japan, including convenience stores. Announcement of winners and shipping prizes: December 2020. Winners will also be announced on the campaign website. Requirements for Submissions Posts (submissions) not made by product testers are ineligible for selection. Posts (submissions) without hashtags #CookingWithOtafuku and #PR, or those by accounts not following the official Otafuku Sauce Instagram account @otafuku_global are ineligible for selection. You can post as many times as you like during the campaign period. Posts must include an English description. Posts should be related to the campaign purpose. Posts (submissions) may be used by Otafuku Sauce, Inc. on the campaign website, and websites, social media, and print media operated by Otafuku Sauce, Inc. Posts (submissions) made after the campaign period are ineligible for selection. Please do not include campaign hashtags for other companies or photos that show other another company's products in your posts. Photos included in posts should be ones that you yourself have taken. Do not post content that slanders a person, company, or organization or infringes on privacy. Do not post commercial content, such as content that includes advertising or solicitations to access a particular website or address. Selection of Winners Winning posts will be selected by the campaign operator based on an impartial, fair review process. We are unable to answer questions about the selection results. Winners will be informed via the email address they registered with during application. After being contacted by the campaign operator, if you do not reply within 3 days your prize may be forfeited. Winners are not eligible for multiple prizes. If the prize cannot be delivered due to a problem with the shipping address or because the applicant is not available for an extended time, the right to receive the prize shall be forfeited. The right to receive a prize cannot be transferred, exchanged, or sold to any third party. How to Become an "Otafuku Ambassador" Eligibility for selection: Product testers who have submitted (posted) a "recipe photo" to Instagram. When product testers selected to be "Otafuku Ambassadors" will be contacted: Beginning in late November 2020. "Otafuku Ambassador" Tasks You'll get an Otafuku Sauce product shipped to you every month – simply share information about the appeal of the product on your personal social media or blog. You'll be invited to special limited events such as new product introductions and tasting events. Other Product testers selected to be "Otafuku Ambassadors" do not have to be contest winners. After being contacted by the campaign operator, if you do not reply within 3 days your privileges may be forfeited. "Otafuku Ambassador" privileges cannot be transferred, exchanged, or sold to any third party. Through "Otafuku Ambassador" related activities, the applicant may not make any claims against Otafuku Sauce, Inc. based on moral rights. If any legal issues arise through "Otafuku Ambassador" related activities, the applicant assumes all responsibility and costs for their resolution. Otafuku Sauce, Inc. assumes no responsibility. Disclaimers This campaign may be modified or cancelled without prior notice. Prizes may not match the images shown. Changes to prizes may be made according to circumstances. Thank you for your understanding. This campaign is in no way sponsored, endorsed or administered by, or associated with, Instagram, Inc. When using Instagram, please abide by the Instagram Terms and Conditions in addition to these Terms and Conditions. Otafuku Sauce, Inc. and Modelcase, Inc. are not responsible for any issues related to entrants' use of Instagram or other social media. Entrants are responsible for any applicable data transfer or internet connection fees, and the cost of ingredients and other cooking related costs. In principle, we cannot answer any questions about the use of Instagram or device settings. We may not be able to give answers to all inquiries. Handling of Personal Information Personal information provided for this campaign will be handled appropriately as set out in the
Privacy Policy
of the operator, Modelcase, Inc. Recommended Browsers "Please view this website on one of the following browsers: On Windows: Latest version of Microsoft Edge, Internet Explorer 11 and above, latest version of Google Chrome or Firefox" On macOS: latest version of Safari, Google Chrome, or Firefox On iPhone/iPad: iOS 12.0 or above On Android: Android 6.0 or above About the Use of JavaScript This campaign website uses JavaScript. If your browser has JavaScript disabled, this website may not function or display properly. Please enable JavaScript when viewing this site. Inquiries Please send questions to support@japanspark.com It may take us two or three business days to respond.
Sorry, but we are no longer accepting applications for the Otafuku Sauce Recipe Contest